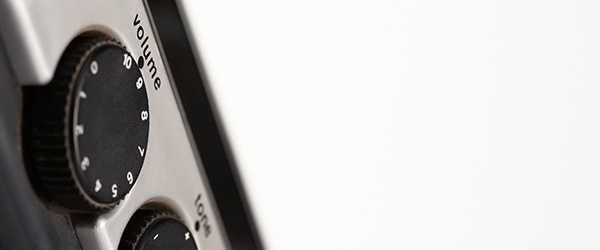 Speaking with strong volume when you present will keep your audience more engaged than speaking at a soft volume level. But how do you speak loudly enough so everyone can hear you easily without straining your voice or damaging your vocal cords?
A speaker sustained damaged vocal cords from a medical situation. As part of her speech therapy, she picked up these two tips for using her volume effectively:
When you speak, relax your tongue. Create a big open space in your mouth and the back of your throat-imagine a space big enough for you to swallow a ping pong ball.

Make sure you breathe from your diaphragm so you support your voice.
Doing these two simple things should help you speak loudly enough without strain. Your audience will hear you easily and will continue to listen to your message.

---
Interested in learning tips for using volume effectively? Communispond offers two programs on how to present more effectively: Executive Presentation Skills and EPS Anywhere.
Want to start a conversation?